Posts

638

Joined

Last visited
About roobot
Rank

Level 6

Birthday

02/16/1912
Signature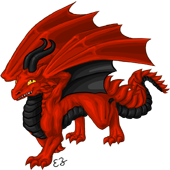 Unwanted red? Give it to me!
Dead except for RP
Profile Information
Gender
Location

May I ask why you want to know?

Interests

I've left the forums, and won't be posting anymore except for moments of weakness and a great RP by the name of The Requiem. Go check it out.

However, I still accept unwanted reds, as they are my favorite, and gifts. (although I won't be getting any)

Also overly obsessed MOTHER fan. Starmen for the win!

WISHLIST:

Holly 0'7 (<3)
Any dino except red
Neglected
Red Stripe
Red with PB clean long lineage
RedXBlack lineage
RedXWaterhorse lineage
RedXGold/Silver lineage
And other RedXRare lineages
I also need CB REDS for a personal lineage! I really need help!
In search of 2nd Gen reds from RedXSnowangel, RedXRibbondancer. Also, 5th gen even males... any breed.

I will also breed anything from my pitiful scroll. Just ask, don't be shy. Really.

Now on to the real stuffs.

My stories that I make in my head:

The Seera Chronicles (Too many books to count)
The Demon, The Doll, and The Zombie (1 Book, horror genre)
Harmony X (a game, not a book)
Locket (Trilogy)
The Xygan Trilogy, AKA The Factory, The Forest, and The Finale.
Waylay and Melee (1 Book)
The Nothing Factor (---)
Walnuts and Butterflies (Trilogy)
And a load more Fanfiction

Want to know anything about any of hem, PM me.
That's all I can think of for now, but there's more. MUCH MORE.