Content Count

1,440

Joined

Last visited
Signature
My DC scroll. | Time zone: GMT +5:30 | Lineages & full wishlist. | IOUs considered on a case-by-case basis.
Seeking even gen non-holiday mates for: 3G Winter Magi x Blusang | 5G Holly x Gold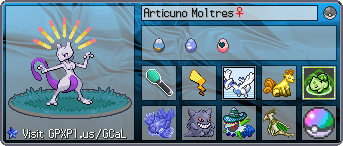 Profile Information
Gender
Location
Interests

My wishlist and lineages can be found at https://docs.google.com/spreadsheets/d/1X3oBI4V5L3HVpBBE-v8HHNpuspPO_Yn0_h5p_kcEewo/edit?usp=sharing

IOUs I OWE

Mystic_Halo: 2G Nebula from Kotal Kahn - sent, replacement to be given in case of miscolour.

IOUs OWED TO ME

Rare_Hunter21: 2G Silver Tinsel.

SPECIAL THANKS
Mystic_Halo - for my very first 2G Gold, Ice, spriter's alt Rosebud and SA Radiant Angel.
StormBirdRising - for my first Xenowyrms.
Nightwalkerkey - for my first 3G Prize.
Everyone who has gifted me something.
Everyone who's influenced anything for me.