Content count

1,037

Joined

Last visited
Signature
My DC scroll. | Time zone: GMT +5:30 | Lineages & full wishlist. | IOUs considered on a case-by-case basis.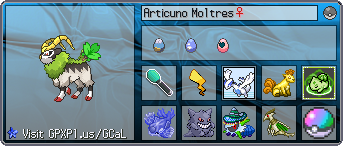 Profile Information
Gender

Female

Location

India

Interests

My wishlist and lineages can be found at https://docs.google.com/spreadsheets/d/1X3oBI4V5L3HVpBBE-v8HHNpuspPO_Yn0_h5p_kcEewo/edit?usp=sharing

IOUs I OWE

mask2015: 2G hybrids

IOUs OWED TO ME


COMPLETED IOUs

To Cinnamin Draconna: 2016 Halloween hatchie -> https://dragcave.net/lineage/xltrv


Received CB Silver from Bankotsu - 07-April-2016 - Given 4 Valentine hatchies in Feb.

Spiteful_Crow owed me a replacement 2G Red from Heartseeker. (Received.)

WWECornSerpent - Received 3/3 hatchies in exchange for a 2G Silver from Aegis on 15 May '16.

6 2G Avatars OR Xenowyrms given by me to predatorfan4ever. (Bred 6/6 - completed on 26 May '16.) (Her side - CB Silver.)

tjenni gave me a Gold sibling to https://dragcave.net/lineage/gdZcD on 28 May '16. (My side: CB Ice given - 08 May '16)

rrattts gave me a 3G Gold Tinsel from Borg Queen (CB) x Magma.

Aleoleo gave me a 2G Silver from male Thalassa.

Hamsterwoman -> me: 3G Thalassa from Silver checker.

Pippyspot ->me: two female Red-finned Tidal hatchies.

---

SPECIAL THANKS
Mystic_Halo - for my very first 2G Gold, Ice and spriter's alt Rosebud and Radiant Angel.
StormBirdRising - for my first Xenowyrms.
Nightwalkerkey - for my first 3G Prize.
Everyone who has gifted me something.
Everyone who's influenced anything for me.