Posts

1,116

Joined

Last visited
About Minkerbell
Rank

Level 8
Signature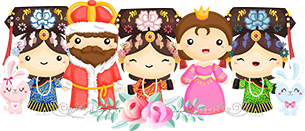 | previously known as MinkishMinx | 



The Hall of Minkiness | Courts Intrigue Breeding Info
IOU Friendly , but do read my profile for my new IOU Policy
Currently collecting (for lineage projects): CB Gemshards & CB Xenos
Always willing to trade for the above hatchies

To the lovely members of Imperial Harem: 
Due to certain demanding real life commitments, I'm unable to spend much time on the forums. I'm sorry for my absence! I fully intend to return as soon as I can, and will catch up on all the updates whenever I have some free time. Rest assured that I have not abandoned the project and never intend to do so. 
Breeding will be a little slow during, but I'll do my best to come online and hand out eggs. 
Thank you all for your understanding!

Profile Information
Interests

Wishlist:
- 2G Spriter's All / 2G Prize (willing to do IOUs for this)
- CB Gemshards
- CB Xenos
- BSA hatchies (especially Bolts and Reds)

Currently Collecting:
- CB Gemshards
- CB Xenos (esp Chrono and Thalassa)
- CB Spiritwards

^ I need these for my personal lineage projects. If you have any, do check out my trade group here: https://dragcave.net/group/34066 and PM me if you're interested in any of my eggs / hatchies.

Also willing to breed things from my dragons:

3G Prize Offspring: https://dragcave.net/group/33987
4G Prize Offspring: https://dragcave.net/group/33979
2G Gold / Silver Offspring: https://dragcave.net/group/33989
CB Dragons: https://dragcave.net/group/34830

-------------------------------------------------

IOU Policy:

- I will only accept IOU offers from established players (must be fairly active on the forums) UNLESS we have spoken previously and I decide that I can trust you.

- You *must* have the details of our IOU agreement listed on your profile (as I will on mine). Deleting this or refusing to put this in your profile will put you on my grey list.

- If I PM you regarding our IOU trade, you have to respond. It only takes a minute out of your day to acknowledge my message, even if it is say you need more time. If you ignore me, you will be placed on my grey list.

- On my part, if I owe you an IOU, I will definitely see it through. If for whatever reason I'm unable to fulfill our agreement, I will work with you closely to reach a form of compensation that you find acceptable.

- I'm quite relaxed with IOU deadlines (if owed to me) as long as we agree to it beforehand. If you need more time, just PM me and we can work things out.


-------------------------------------------------

IOUs owed to me:

1. 1 x 2G Prize from AngelusMicheal (Bronze Tinsel x Bronze Lunar Herald)
2. 15 Gemshard hatchies from Minimarty
3. 3 x BSA Hatchies (bolt, aeon, red, pink, purple, magi) from Sharanay
4. 21 CB Gemshard Hatchies from lolahighwind

IOUs I owe:

Nothing at the moment