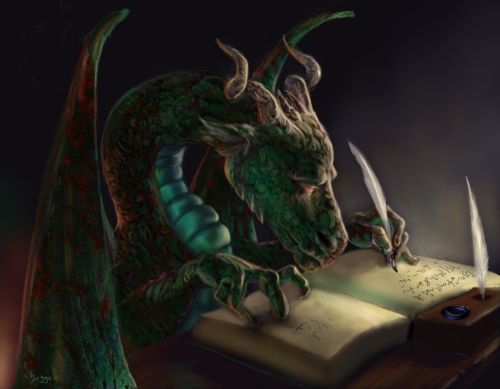 Content count

852

Joined

Last visited
About Justie
Rank

Level 7


Birthday

06/25/1962
Contact Methods
Website URL

http://dragcave.net/user/charlottekay62
Profile Information
Gender

Female

Location

Rural Western Australia

Interests

My name is Charlotte, but you can call me Justie. ;)


#########################

MY WISHLIST

#########################

ALWAYS WELCOME:

If you are looking to offer something to tempt me in a trade, I am most interested in, by order of preference:

Any and all Zyumorphs, Xenos, Lunars, low-gen Avatars, low-gen Prizes and Prizekin, and nice lineages of Thuweds and Spriters' Alts.

I will always consider any nicely patterned lineages no matter the breed or lineage type.

I don't care much for stairs unless I can create a spearhead from them. And I love Arrow and Checker and Baseline lineages.

I don't like PBs, unless the breed has dimorphism, and the genders are quite different, for example Moonstone.

Special Cases

Any messy Tinsel or Shimmer, or Red or Silver. I will accept any lineage no matter how messy. These are for Deadline lineages, so they will be killed eventually. Offering them is your acknowledgement of that.


HATCHIE LIST IN BRIEF

For FULL LIST OF SCROLL GOALS see PERSONAL PROJECTS in sig.


NEEDED FOR LONG TERM HOARDING GOALS

NATURE'S ARMY

CB or tidy lineage Red (have 140/140)
CB or tidy lineage Pink (have 66/70)
CB or tidy lineage Purple (have 49/50)
CB or tidy lineage Magi (have 43/50)
CB or tidy lineage Aeon (have 12/50)

CB or PB lineage Undine (have 86/100)
CB or tidy lineage Black (have 28/100)
CB or tidy lineage Brute (have 43/100)
CB or tidy lineage Ember (have 18/100)
CB or tidy lineage Plated Colossus (have 19/100)
CB or tidy lineage Spirit Ward (have 61/80)
CB or tidy lineage White (have 94/80)

Xenos, Xenos, Xenos.

CB Lunar Heralds, Zyumorphs.

2 GEN Prizes/Prizekin/Holidaykin/Spriter Alts/Thuweds/Metals.


#########################

IOU List

#########################

The doggy - 3g Zanderzeit Tinsel
Seriva Senkalora - Heroic Dreams

shopfront - 5CR Olives for Cal x Gold and mate, and received 3G Gold.ongoing

angelicdragonpuppy - ongoing SA's for 2-headed lindwurms green only, Baikalas 2:1 SA
1 x IOU to shop Silver from Silver M x Gold F, swap for Gold from Silver M x Gold F.

forever_mone Hall IOU mate for Marronne &
IOU from me for Hall mate of Hihio Comrade
darkmoore Hall mate for CL x Zyu Pink
Hall IOU CL x SWard for hakatchi
Blue LH IOU to jetaime, for bloodswap


owe to me = Shadow Walker x Antarean

Varnayrah Val IOU https://dragcave.net/lineage/NcY4s


See lineage lists for Halloween IOUs

#########################

IOU POLICY

#########################

ACCEPT
I will accept IOUs , on a case by case basis.

ISSUED

As a matter of courtesy and practicality, I try not to breed an egg without fair warning being given to the receiver.

If you wish me to let you know before I breed an egg, please tell me, and give me a guideline of when you would like it to be bred.

If you state that you can take it "right now" or "soon", that means you can take an egg now, I mean IMMEDIATELY. It must be within the hour, unless we have both negotiated a longer, agreed-upon limit.

If you cannot be sure of picking it up in that time, please do not say you are ready to pick up your dragon. If a dragon stays on my scroll past that one hour, or more than two hours over an agreed time, I will offer it to someone else, and you will have to wait till the next opportunity.

Remember, you don't have to agree to collect right then. All you have to do is say when you would be able to collect your dragon. If I am able, that is when I will breed. But once I do breed, that egg needs to be picked up when you agreed to take it.

Once I have bred an egg for you, I will send it at the agreed time. If I do not hear back within 24 hours, I will go to the next person on the list, if there is one. I am NOT SAYING that you will forfeit the IOU. That remains valid until you receive your dragon. But I will not delay my other priorities indefinitely just because it is your turn.

Similarly, if you wish to breed or send me something, please show the same courtesy and let me know before you breed, so I can tell you if I am able to take your egg. With fair warning I GUARANTEE to always pick up your dragon when I say I will.

For the many kind and patient people who have put up with me not doing this in the past - this policy is for you. So that I will never again have to disappoint or frustrate you due to someone else's inaction.

#########################

HOW TO READ MY SCROLL

#########################

SORT ORDER

Use the SPIRIT WARDS as your guide :)

The first few pages of my scroll contain:

Current growing dragons
Adults waiting to be named

Most recent new releases/events dragons

[The First Estate - Royal]
Lowest gen (2gen)
The Blusang Royal family, their mates and kin
Low gen (3gen) Prizes
Low gen (2gen) Prizekin &
3EG Prizekin

[The Second Estate - Holy]
Sinomorphs then Zyumorphs
Xenos, Celestials then Avatars
Holidays

[The Third Estate - Hoi Polloi]

Everything else, alphabetically sorted by breed. (This starts near end of p.8)

At the end of my scroll are:

Silver Funeral & A Little Late Deadlines

Frozen hatchlings, the first entries in the
"Hatchling Lineage Gallery"

Their carers (unbreedables)

All other unbreedables, including inbred.

NAMES (I am still working on this, eventually all names will contain one of the tags).

All names except a very special few (e.g. 2-gen Prize dragons) will have a letter tag.

Qi = CB and only CB

Li = 2-gen and only 2-gen when alone

Li + III-XII = tells you that it is the lowest gen I have for that lineage.

Many Li lineages may be combined with others to breed from my scroll. If you find a lineage you like but see no obvious mate for it, pm me. I have potential mates listed for each dragon, where I've found one. Or, feel free to make up your own lineage from my dragons.

Kay (F) & Mac (M) = These are the dragons (I have discovered so far) that I can breed from my scroll and am happy to negotiate a trade. They may not be a perfect Checker or Arrow. I like quirky.:)

These dragons always sit first in the listing for each breed.

Ti = Unbreedables, Frozens, Inbred

Xi = Actively seeking a mate - replaces the tag it would otherwise have. Mates are not necessarily perfect matches, I like 3-breed lineages for instance.

Alt Blacks, Dark Greens, and Undines are treated as separate breeds.

(name) Odd = Spriters' Alts in the lineage
(name) Other = Bred Alts in the lineage
(name) Thuwed are... guess ;)

Li Solitary Dorkface is... yep, only have the one - no! Now I have 2! And they're both White!

I am not a Code Collector, but occasionally you'll find a controversial or clever code hanging around my scroll.

Comical or Clever Coded dragons will be listed in my Spreadsheet, once complete (link in sig)

The Silver (name) are the Silver Funeral (PB Silver Tinsel) Deadlines.
A Little Late (name) are the A Little Late (PB Silver) Deadlines.
(name) Zombie = Zombie in the lineage
Other Deadline dragons contain "Orphan" in their names.

I KILL dragons with long messy lineages to make Zombies, and/or Deadlines. I DO NOT KILL gifts, unless they are given for that purpose.

I FREEZE hatchlings with exceptional lineages that I cannot continue. It is a PRIVILEGE to be FROZEN on my scroll.

I RELEASE dragons that I no longer want on my scroll.